Conference Venue
Barceló Aran Mantegna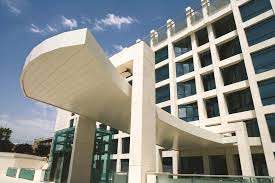 The conference will take place at the
Barceló Aran Mantegna 4* Hotel
Via Andrea Mantegna 130 00147,
Rome,
Italy

Tel: 39-06-989521

Reservations Email address: aranmantegna.res@barcelo.com (If you use this please ensure you mention you are with the KES International Conference.)
Rooms are available for conference delegates at special rates.
Website: https://www.barcelo.com/en-gb/barcelo-aran-mantegna/

Barceló Aran Mantegna is a large design hotel offering a tranquil location in the Tor Marancia district. The property offers free WiFi throughout, as well as a large business centre.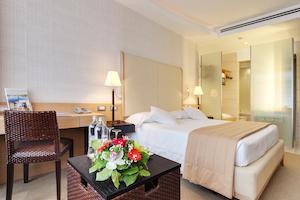 Rooms are all air conditioned and feature a satellite flat-screen TV and a private bathroom with a hairdryer.
The hotel includes private parking, a 24-hour front desk and 2 on-site restaurants serving typical local cuisine and Mediterranean cuisine.
The Barceló Aran Mantegna**** is located in EUR-Garbatella, Rome's business district, surrounded by green spaces and very close to the city's new exhibition centre, the Nuova Fiera di Roma. The hotel offers a transfer service to and from the centre. On route it is possible to admire the Roman Baths of Caracalla and the Circus Maximus (with views of the Arch of Constantine and the Colosseum), plus the promenade along the shores of the Tiber river and the Ghetto.
The hotel has won the 'Best Business Hotel in the Centre of Italy Award'. Please click ..here.. to see a gallery of photos of the hotel itself.
The hotel offers:
Ciampino Airport just ~ 17 km away
Coliseum ~ 4 km away
EUROMA2 Shopping Centre ~ 8 km away
The City of Rome
Rome is the capital city of Italy. Rome is a heady mix of haunting ruins, awe-inspiring art and vibrant street life, Italy's hot-blooded capital is one of the world's most romantic and charismatic cities in the world.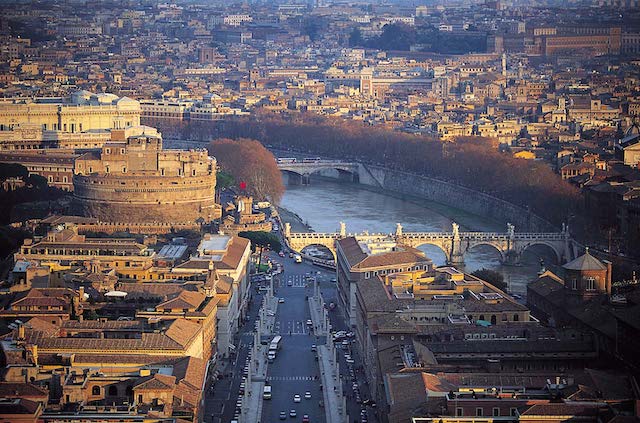 Rome is without doubt one the most beautiful cities in the world; every year millions of tourists come from around the world to admire the treasures and masterpieces of Roman art and architecture.
We can't wait to celebrate 25 years of KES International with you there!
*We will also be hosting our event virtually for anyone who is being affected by Covid-19 or doesn't want to travel.
---